Monday Morning Rush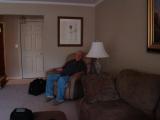 4 a.m.: Shrilling alarm wakes me. Nudge the hubby –I keep thinking if I have to get up, he should too. No dice. I automatically reach for the iPhone and breathe a sigh of relief as I see that the client team has emailed me the PowerPoint slides I need for a client meeting this afternoon. I was just told of the meeting the night before. A quick shower and a cup of java and I'll be on my way.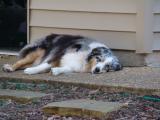 5:30 a.m.: In the airport now and finally got through security. I can't wait until the fall when the kids will be back in school and the 20 vacationers in Hawaiian shirts will be back at work. The airport will belong to the business travelers again.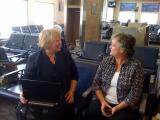 5:45 a.m.: I meet my two Encore team members for a quick minute at the airport. We're all heading in different directions. One to Dallas for access design work, one to Illinois for a training project and one to Mississippi for a clinical assignment. The visit is over too soon, but no matter – we'll text later in the day. My iPhone is my lifeline.
The Joys of Travel
6:15 a.m.: Seated comfortably on the regional jet for my trip. The guy next to me is already sleeping soundly with his mouth wide open. Ah – the joys of travel. After we reach the appropriate altitude, I take out my laptop to review the day's schedule. Four meetings and a welcome dinner for a new employee this evening. The dinner should be fun because we hire such great people. After making notes for the meetings, I realize it's time to put away my laptop and begin the race across Atlanta Hartsfield-Jackson. Monday morning blisters are such fun.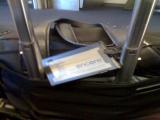 7:30 a.m.: Five minutes after the last passenger is seated on the last leg of my flight they announce that there is a mechanical problem with the plane and we will be delayed for 45 minutes. That means I'll be late to my first meeting so I dig out my trusty iPhone to notify the client.
9:00 a.m.: An hour and a half later the flight is cancelled and I am rebooked on another flight. I notify the client that I will miss the first meeting entirely and they decide to reschedule it for tomorrow when I will be available. In the meantime, I have caught up on the 75 emails in my mailbox, returned phone calls and called the hubby to see if he FINALLY got up. Some people in this world actually go to work at 9 a.m.!!
Arrival at Client Site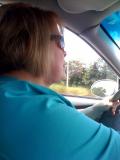 10:30 a.m.: Arrive and race to the rental car. Don't have to worry about waiting for luggage because savvy travelers don't check luggage.
11:00 a.m.: Arrive at the client site and set up for work. I would love a bit of lunch but there's no time due to the late arrival. My co-worker in Mississippi is already well into her first session of Future State planning with Pre-op, my other co-worker is teaching a physician CPOE class and I am in Dallas in a meeting with access management.
11:30 a.m.: Commence with my first meeting of the day. This one is a lunch meeting but of course I don't get to eat because I'm chairing the meeting.
Meetings!
1:00 p.m.: Race back to the office, and I use the term loosely, to prepare for the 2 p.m. brainstorming session with the training team. My buddy in Mississippi has physician meetings this afternoon and my friend in Texas has to tell the Director of Pastoral Care that the people in his department can't have access to clinical results. My other colleague is busy training credentialed physician trainers conducting a Pilot Class for the eager physicians.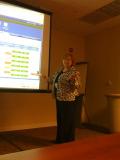 2:00 p.m.: Meet with the training staff to brainstorm some ideas for problem solviing training issues. Using a team approach, we develop a strategy and a plan. Wow! What a difference a brainstorming session can make! Now I have renewed energy to get the tasks rolling.
3:00 p.m.: Meet with the CIO to communicate my roles and responsibilities and listen to what their needs are and discuss how I can work with their team for a successful roll out.
4:00 p.m.: Facilitate process workflow design session with the team to optimize the processes and incorporate best practices.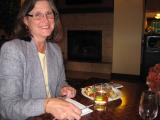 6:00 p.m.: Meet with Encore team at a local restaurant to welcome a new team member.
Reflections on the Day
8:30 p.m.: Check in at my hotel and settle in for the evening. I touch base with my family and set my alarm for an early wake up call so I can exercise before going to the office tomorrow. My family is so supportive and they know how much I love my job.
9:00 p.m.: Work for a while to plan my week and my goal to incorporate Encore core values each day.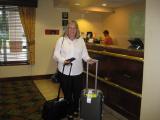 Reflections…
My goal of meeting my client needs has been met for the day and I look forward to the rest of the week making a difference as an Encore consultant.
It's so satisfying to work for a company that continues to innovate and put our clients first.
I work for a really great company… I really like my job and the folks that I work with… Encore rocks…zzzzzzzz
A special thanks to Vicki VanBeukering, Delores Wirt, and Dianne Gearheart for taking the time to chronicle their days!