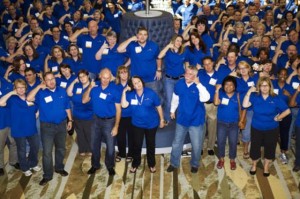 Here at Encore, we strongly believe that attitude is important. We are excited and we let people know it.
We all sell and we all help find great talent. We respect our clients and our teammates. We understand that everyone brings different knowledge and skills to the table and are always asking "What else can I be doing?".
We treat everyone equally, not just the people with big titles. We also believe in keeping things in balance. We work hard and play hard. We manage our work with respect for important personal commitments. We understand and appreciate the sacrifices that our families make for us.
Diversity
Our people, and the depth and breadth of their talents, varied backgrounds and experiences, set Encore apart in Healthcare IT. These exceptional people – from Practice Managers, to Consultants, to our headquarters team – come together as ONE team of what we like to call "Encorians". Encore and our clients benefit from the unique talents, skills and commitment that each of our team members bring. Encore is committed to continuously fostering an environment where individual differences among us our understood, respected, appreciated and recognized as a source of company strength and to maintaining this strength by seeking out the best talent to join our team.
Our Virtual Environment
Although we are a virtual company, we are always looking for ways to stay in touch and promote a supportive culture. We have monthly "all hands" calls which include updates from across the company. Our Employee Advisory Council (EAC) is an employee lead team that receives addresses and represents anonymous people-related initiatives originating from our employees.
Encore Gives Back
Encore understands the importance of giving back to the community. With Encore team members being spread throughout the U.S., we have opportunities to make a difference in many different states.
Share the Clean Project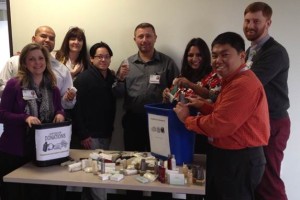 Our Share the Clean Project is now active and going strong with fifteen (15) collection sites nationwide. Encorians work together to collect unused unneeded toiletry items to assist those in need. We collect items such as shampoo, conditioner, body wash, body lotion, razors, feminine hygiene, mouthwash, toothpaste, toothbrushes, etc.
Wounded Warrior Project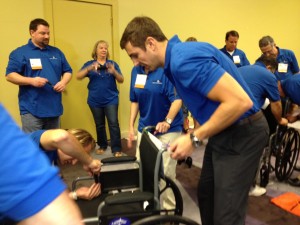 During 2012 Company Retreat we rallied together and built approximately 50 wheelchairs in a little over two (2) hours. It was a great way for us to work together as a team and to say thank you to those who fought to defend the freedom we all enjoy today.