JOIN US AT HIMSS16 VEGAS
Quality Measures: Reconciling Abstracted to Electronic
Official HIMSS Listing: http://tinyurl.com/havbanf
Come join Dr. Keith Woeltje, BJC's CMIO, and Encore's Liz Richard to hear what BJC discovered as they compared performance on abstracted and electronic measures. Learn how your organization can meet the government's growing requirement that measures come electronically from your CHIT while meeting quality and outcomes reporting performance expectations.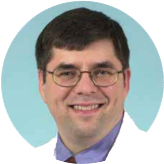 Dr. Keith Woeltje
Chief Medical Information Officer, BJC Healthcare
Dr. Keith Woeltje, VP & CMIO, leads Healthcare Informatics for the Center for Clinical Excellence at BJC HealthCare. In this role, he oversees patient safety, infection prevention, evidence-based care and general clinical quality issues, as well as clinical decision support, clinical quality analytics and reporting. He is a professor of medicine in infectious diseases at the Washington University School of Medicine, as well as a member of the Institute of Clinical and Translational Sciences, and a scholar at the Institute for Public Health, Washington University, St. Louis. Dr. Woeltje is board-certied in internal medicine and infectious diseases. Dr. Woeltje's research interests are in the epidemiology and prevention of healthcare associated infections and other patient safety events. In particular, he is interested in the application of medical informatics tools to automated surveillance.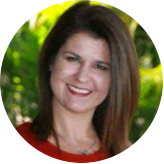 Liz Richard
Managing Director, Value Realization Solutions, Encore, A Quintiles Company
Liz Richard has 20 years of experience in the healthcare industry. She has director-level experience and has managed all aspects of nancial analytics, productivity and reporting. She has helped clients begin the transition from manually abstracted quality measures to electronic clinical quality measures. Her projects to help clients make this transition have included an abstracted versus electronic quality measure comparison, assessment of gaps in the ability to report electronic clinical quality measures and development of an action plan for the transition to electronic clinical quality measures. Ms. Richard has also developed Meaningful Use (MU) programs for healthcare provider organizations, conducted MU Readiness and MU Audit Documentation assessments and delivered MU education. Her project areas include electronic quality measures, productivity reporting and management, Business Intelligence (BI), acquisition/expansion, process improvement, and decision support. She executed these projects in clinical, private practice, and operational environments.
Stop by HIMSS booth #6651 to visit with our client services executives and industry experts!